Thanksgiving Day has become an integral part of the American people. They eagerly prepare everything to welcome a very solemn holiday. On Thanksgiving, Americans often have four days off. Therefore, they can gather and meet family and friends. Lots of activities are organized these days.
1. The meaning of Thanksgiving day
On this day, people give thanks to God and other divine creatures for providing them with a calm, wealthy, and joyful life. This holiday is just as significant to Americans as National Day and New Year's Day. They have the chance to maintain emotional equilibrium, ignore the craziness of life, and show gratitude for what they already have. Moreover, it was planned with the intention of strengthening and galvanizing national cohesion as the domestic situation in the United States got critical in the middle of the 19th century.
In addition, Thanksgiving in the world today all has a great meaning. It is the day for family members to gather together and have a meaningful party. Together they will pray to God and hope for an increasingly bright future.
2. What can you do on Thanksgiving day?
This is a day dedicated to gathering family and friends, enjoying hearty meals and expressing gratitude together. For young people (for example, students, students, international students, etc.). Activities on Thanksgiving day are even more enriching and interesting. If you do not know what to do on Thanksgiving, you can refer to the following popular activities:
Take part in fun activities during Thanksgiving
For some people, Thanksgiving is a holiday that focuses on lavish parties and the warm, joyful feeling of being surrounded by family members. However, for young ones, spending the holidays cooking and enjoying food can be too boring.
In addition to preparing a Thanksgiving party, you can engage in fun and energetic activities. For example, a walk, a charity fundraiser or participating in Thanksgiving activities held near your home, or you can give gifts to loved ones. You can refer to some items from Mazeshirt to choose as gifts: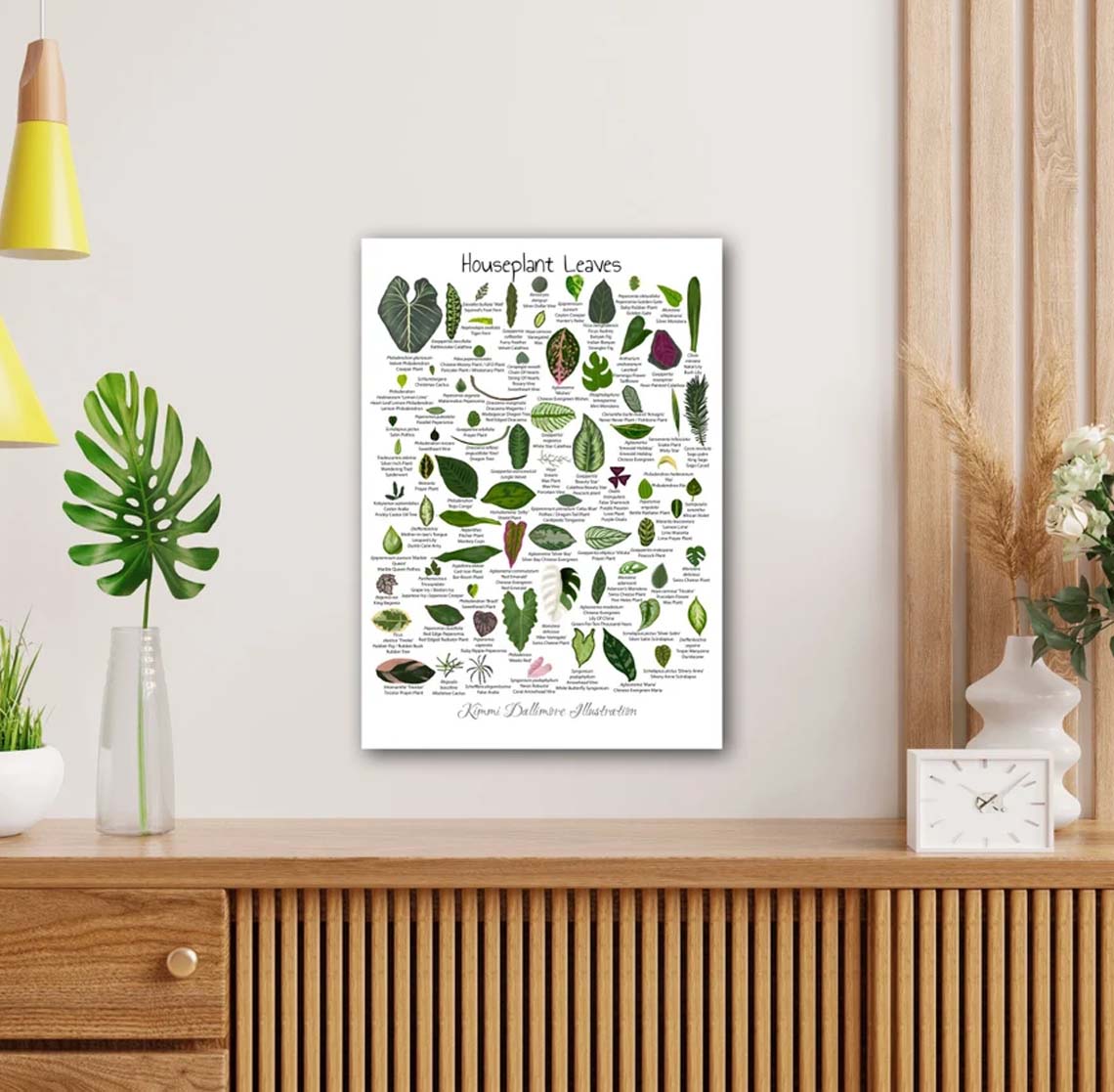 Houseplant Leaves Illustration, Leaf Varieties Poster
If you love to study the shapes of leaves, this is the most suitable decoration for you.
A-Z Of Houseplants, Plant Poster
A beautiful poster for those of you who like to decorate plants but have limited bedroom space.
DIY decorations to make Thanksgiving more interesting
During Thanksgiving, you can take glue, pencils, crayons, and paints to unleash your creativity. For large families with many young children, making your own decorations will make Thanksgiving more interesting. You can refer to some ideas to make Thanksgiving decorations such as: making turkeys from pine cones, feathers and sticky notes; collect beautifully colored leaves to make wreaths or bookmarks; make dolls from fabric and cotton, etc. Moreover, making Thanksgiving day cards to give to friends or relatives is also a meaningful activity.
Shopping on "Black Friday"
The biggest activity during Thanksgiving in the US is the shopping day of the year in the United States, specifically on Black Friday after the holiday. With a series of attractive discounts and promotions not only American people but also US tourists.
Watching Thanksgiving day Parade
In New York City, the Macy's Thanksgiving Day Parade is held annually in downtown Manhattan. Marches are organized around certain themes, or simulate scenes from Broadway plays accompanied by large balloons depicting famous cartoon characters or TV actors. Thanksgiving day parade also took place in a number of other cities, including Plymouth, Houston, Philadelphia and Detroit. Going to the parade with friends and family and wearing these cool group t-shirts below is great.
Typical sports activities on this holiday
Rugby is also a tradition on Thanksgiving day in the US, on this day the teams will play against each other so that the audience can come to the field to watch live or through live television. Not only that, the high school and college football teams on this holiday will also host friendly matches, often playing against longtime opponents.
A cozy dinner is indispensable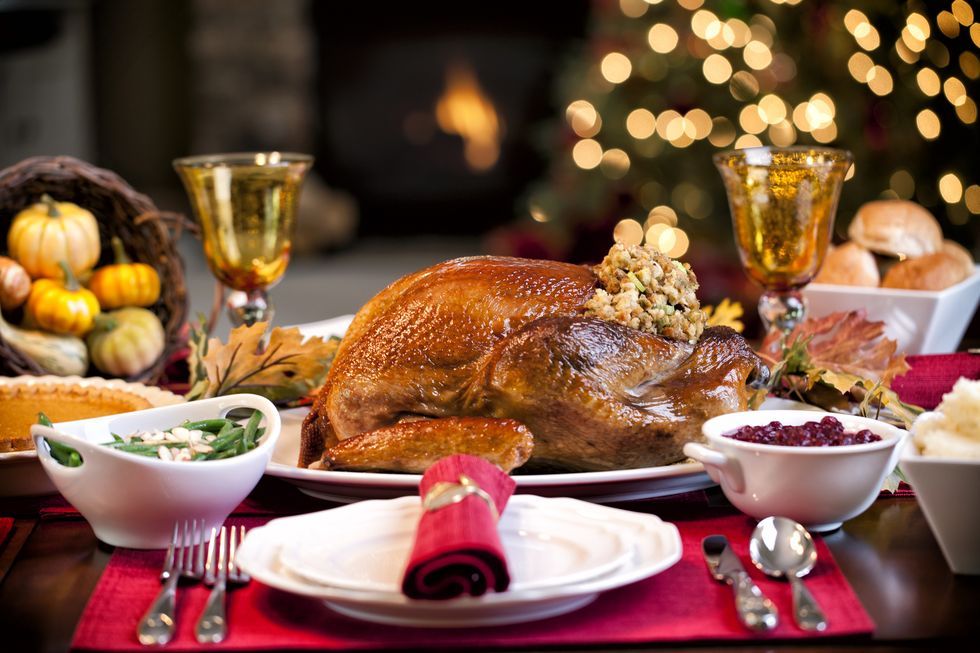 A cozy dinner is indispensable for everyone. In particular, on the Thanksgiving dinner table, there is always the presence of turkeys. Because there are some theories that turkeys appeared more in the colony of Plymouth, the site of the first Thanksgiving.
Whether baked or mashed, potato or sweet potato, potatoes are an integral part of the Thanksgiving meal. After a protein-packed chicken dish, potatoes are a great starchy addition to balance meals.
Pumpkin pie is a traditional Thanksgiving dessert. Thanksgiving takes place at the time of the change of seasons, so the pumpkin pie makes people feel that autumn is still present in the midst of the approaching winter cold.
Not only stuffed turkey but other dishes, prepared as fillings are also considered popular dishes of Thanksgiving. Vegetables, breadcrumbs, mushrooms or bacon, etc. are processed and then stacked, covered with foil and baked. All create an irresistible delicious stuffing on the Thanksgiving table.
3. Conclusion
Thanksgiving is an extremely important holiday, with the meaning of peace and happiness. Hope the information gathered through the above article will give you a lot of valuable knowledge and have a fascinating holiday.