Celebrating a happy love anniversary is a milestone marking the strength of the couple's relationship, as well as an opportunity for couples to warm up their feelings.
1. Recreate the first date
The sweetest and most sentimental idea for a happy love anniversary is to recreate their first date. You can forget about other memories, places you used to go to together… but the first date is definitely unforgettable.
The two of you can do exactly the same things that happened on your first date, like having dinner together, watching a movie together, or doing the same romantic thing over and over again. The reenactment of the past makes the other person extremely touched because you have been sincerely in love since the first day. Surely both will have a fun and happy time reliving those beautiful moments of the happy love anniversary with some anniversary quotes for couple.
2. Little surprise
Give your partner small surprises like a meaningful card. Imagine a morning when the other half wakes up, next to the bed is a rose branch and a card with the words of love handwritten in a beautiful way, how happy it will be.
Preparing a homemade meal with your partner's favorite foods is also a romantic idea. Decorate the table romantically and don't tell that person, come home early to prepare well, turn off the light, light a small candle, and next to it, leave a bouquet of flowers or a charming shirt to give to him guy. I guarantee you, he will be very pleased.
3. Fun movie session
You can choose a movie you both love or the first movie you've ever seen together. Turn your living room into a romantic movie theater with candlelight, popcorn, and a few extra drinks. Hug each other and soak in the movie for a relaxing evening.
4. Dawn on the sea
Sunset or sunrise at sea is always a romantic theme for a happy love anniversary, so why don't the two of you walk together on the beach to catch the sunrise? It's fun to take pictures together under the sunrise or drink a cup of coffee together and enjoy the day off together enjoying the cool air from the sea.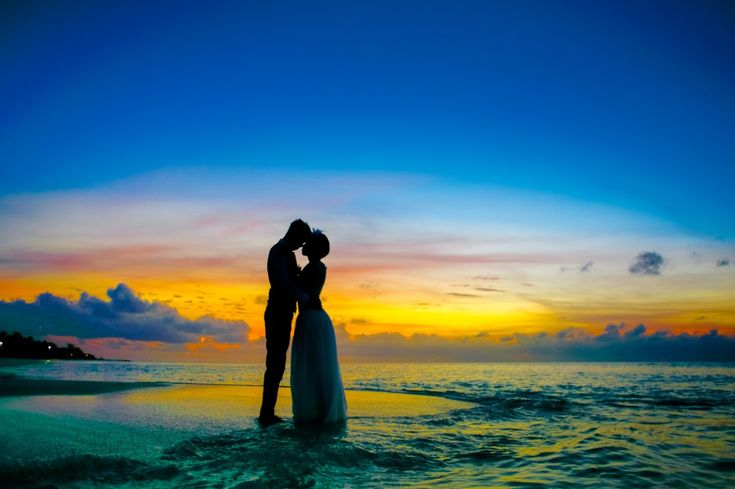 5. Prepare dinner together
A romantic dinner at home after cooking with your other half in the kitchen is also an idea for a happy love anniversary that you should not miss it. Prepare foods you both love, light some candles, play some melodious music, and sip a few glasses of wine. The shimmering light and warm space easily bring two hearts closer together. The kitchen will become an ideal dating space to help you warm up your love on this special day.
6. Nostalgia with old photos
This is not just a normal photo album, but also a place to store the best memories of the two of you. Grab old photo albums and spend the evening talking about past memories together. Pick up a few to print out or frame as a sweet way to freshen up your space right now.
7. Write each other notes
The journey of two strangers because they love each other and learn to understand, care and change to become each other's half is something that not everyone can do. So, take a moment to sit and jot down a note about your love. It could be what you love about your partner, the next romantic trip you want to take, or even your memories of when you first met.
8. Sweet gift
The happy anniversary my love is an important milestone marking the journey that both of them have traveled together, looking back on happy and sad memories and looking forward to a more distant future. The gift will represent your feelings, love, and care for your other half. Therefore, on this special day, they always want to give each other the sweetest and most meaningful gifts and some cute anniversary quotes.
Lovely LGBT Gay Pride Heartbeat Lesbian Gay Transgender T-Shirt
All love is equally precious, congrats to the couples with a happy love anniversary.
I Love You I Know Star Wars Disney Couples Shirts
Own a lovely T-shirt for a happy anniversary my love.
You can read more at >> Best 09 Couple Gifts They're Both Sure To Love.
9. Reward yourself with a picnic
This is not a bad idea for couples who do not like restaurants and eateries and are afraid of sidewalks for fear of not ensuring food safety, or too many people without a little privacy. There's nothing better than having a picnic together with prepared food prepared by your own hands. This is also an opportunity for you to keep your private moments, both comfortable and extremely warm!
10. Let's go volunteer together
Participating in volunteer activities has never been "out of fashion", although honestly on your happy love anniversary, you will want to have a lot of alone time. But volunteering will help you know more about the other person's personality, doing good things together. It will be great memories for sure!
11. Shopping together
This may make you wonder why the happy love anniversary is shopping when other days can go too. Because this will simply be the day you buy things for that person, go with that person to choose a suit, a pair of shoes or simply a lovely hat. He will be very happy and happy to be with you and chosen by the two of you.
Conclusion
A happy love anniversary is always an opportunity for couples to review their past journey with their lover. Above is a list of 11 gifts that Mazeshirt introduces to you. Hope you find the right gift and have a romantic and memorable date.