Halloween activities are an indispensable part of Halloween. This is regarded as the most exciting holiday of the year because of its mystery and allure. To enjoy the ideal Halloween season, you should keep in mind these following Halloween activities.
1. What is Halloween?
Halloween is a major traditional festival held on October 31 every year, before the Christian Feast of All Saints. Halloween is a holiday celebrated to mark the end of the harvest and the beginning of the cold winter, in memory of the dead, including saints, martyrs and all those who has passed away.
Nowadays, it is celebrated widely around the world within many Halloween activities large or small depending on each country. The typical symbols for this holiday are pumpkins, lanterns, ghostly witches, poison apples, bloody, creepy ghosts or animals that signal death such as owls, bat, etc.
2. Craving a pumpkin
This is one of the traditional Halloween activities that cannot be forgotten. No one can fully appreciate Halloween without pumpkin. Crave it well, light a candle, enjoy the romantic and magical mood it provides.
3. Preparing Halloween costumes
The most time-consuming and expensive part of Halloween can be finding the appropriate costumes for you and your family members. If you plan on making costumes, you must have enough time to finish. Another great way is to swap costumes with your friends or your family. Furthermore, looking for the after-Halloween sales on decorations and Halloween costumes is also a good way so that you can save a lot of money for the next year.
Moreover, if you're seeking for group outfit concepts, the Halloween T-shirts we recommend below are just what you need. With these shirts, your team will look fantastic for your special Halloween occasion. Let's have a look together!
Halloween Disney Skeleton T-Shirt
The white background and the typical symbols for the Halloween season will certainly be a suitable t-shirt for both adults and children.
Horror Movie Halloween
This is a typical horror shirt for a memorable mysterious Halloween. It also makes you look cool with unique Halloween vibe images printed on the shirt.
Ghost Malone Spooky Halloween
Right, this vibrant T-shirt from MAZESHIRT will make the Halloween atmosphere more bustling and more trendy!
4. Entertainment Halloween activities
You should find some fun Halloween activities and events like hayrides, apple picking, trick or treat and haunted houses while taking in the holiday celebrations. Additionally, watching some fun Halloween-themed movies with your family is a pretty good activity.
It will be enjoyable and wonderful moments to prepare some popcorn, pick up some candy corn and hot cider, and curl up on the couch to watch a fantastic movie. Besides, you can follow these Halloween activities for teens, which we recommend below:
Bob for Apples, a regular game which is very suitable for children
Even though it was born a long time ago, every Halloween season, many families organize "Bop for apples" to bring joy to their children as well as bring comfortable moments of relaxation. Put the apple in a pot of water or tie it on high, and who bites the apple fastest will be the winner of this game.
Trick Or Treat, one of the most exciting Halloween activities in the US
"Trick" originally means: trick, naughty game of ghosts and "Treat" means to welcome, treat kindly, entertain. Teenagers dress up with costumes and masks of ghosts, then they walk around in the neighborhood with lanterns, knocking on doors and saying "Trick or Treat" which means "Give candy or be teased".
This sentence can be understood as simply: "If you want us not to play bad, you should give us something like candy, cake, etc.".
Ghost bowling, an amazing popular game in many countries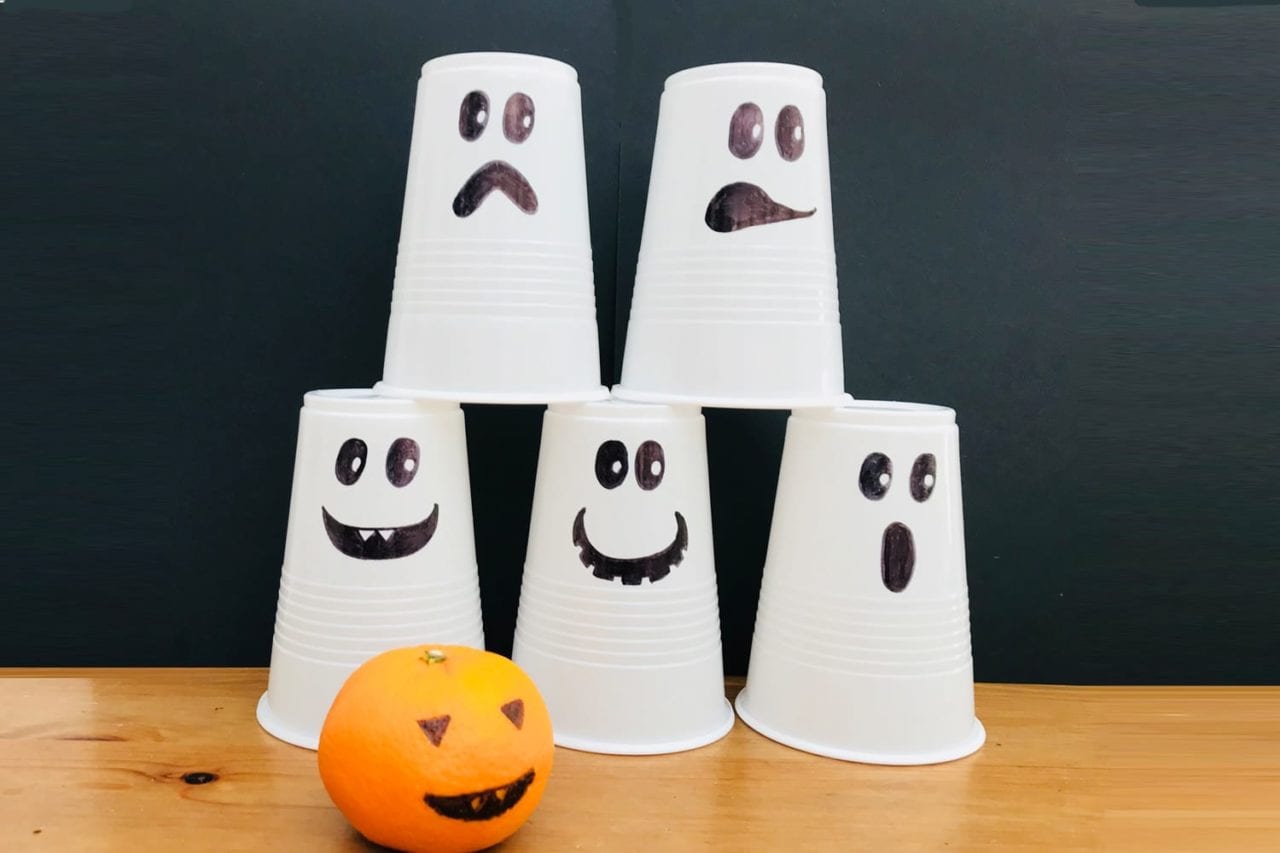 Inspired by the traditional Bowling game, it creates an interesting and attractive entertainment moments. It helps stimulate the spirit of conquest and increases the freshness and dynamism of fun activities for young people or office workers.
Players will be divided into many teams, each team has from 6 to 8 members. Teams use tinsel, crayons, and coils to decorate bowling bottles into mummies. After finishing round 1, teams must quickly arrange bowling in two overlapping rows. Then, the leader of each team will use a sphere, small ball like a handball to throw consecutively into decorated bowling bottles. The team that throws all the bowling balls to the floor first will be the winner.
5. Conclusion
Not only Halloween is a chance for hanging out with your friends but also there are many Halloween activities you should do with your family to enhance bonds among family members.
Mazeshirt hopes the above simple advice will help you have a wonderful Halloween season with your loved ones!